Zoom Whitening
28th January 2019
Looking to Brighten your smile for summer?
We offer Zoom whitening:
Zoom is a bleaching process widely used throughout the country and around the world to lighten discoloration of enamel. Discolouration may result from drinking coffee, tea, cola and red wine; or from smoking.
We have two options for you starting with the custom made home whitening kit or for people with a busy schedule we also offer the in surgery whitening where you can see a difference in one seating!
To hear more please call us on 02078370773.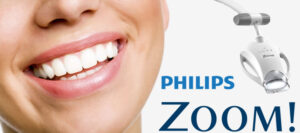 Back to Blog