How does your oral health affect your mental health?
14th October 2020
There is a close connection between the health of your body and the health of your mind.
Research has shown that those suffering from mental illnesses tend to avoid dental care so much that their oral hygiene is neglected. This can result in both gum disease and tooth decay.
Anxiety can lead to a fear on the dentist which may result in a phobia and less routine visits. Some patients with bipolar and similar disorders tend to use Over-vigorous brushing actions which result in them brushing away the enamel on the surface of the tooth. some specific medications reduce saliva which can also cause issues in the mouth.
There are 3 simple steps to take away:
Brush last thing at night and at one other time during the day with a fluoride toothpaste.
Reduce the amount and how often they have sugary foods and drinks.
Visit the dentist regularly, as often as they recommend.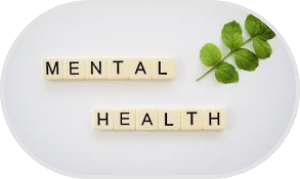 Back to Blog